5 HVAC Tips for the Fall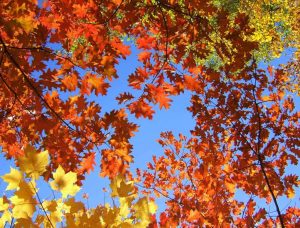 Falling leaves serve as a great reminder to weatherize your home before winter and ensure a safe, warm cold season. What steps do you take during the fall months to prepare your heating and air conditioning system for winter?
These simple Fall HVAC tips can help you prepare your HVAC system for winter and decrease the likelihood of inconvenient and dangerous maintenance issues during the coldest North Carolina months.

#1 Inspect Safety Devices
Inspecting your HVAC system's safety devices is of utmost important to keep yourself and your family, pets, and even neighborhood out of harm's way. Be sure to inspect flue exhaust pipes, inducer draft motors, limit switches, and relays to ensure they are in working order and set correctly.

#2 Inspect Outdoor/Indoor Coils
Inspect and clean both indoor and outdoor coils to promote safety and smooth operation. Cleaning the coils can also conserve energy and lower heating costs during winter months, making this step well worth your while.

#3 Check Drain Lines
Condensate drain lines can crack, leak, or become clogged with build-up, resulting in damage to both the drain lines and the surrounding structures. Check drain lines and test float switches at least annually to prevent expensive leaks and damage to the home.

#4 Check and Remedy Refrigerant Charge
An appropriate refrigerant charge will increase the comfort within your home, reduce the use of energy, lower utilities bills, and extend the life your system. Check refrigerant charge every fall and address discrepancies (heat pump).

#5 Tighten Electrical Components
Inspect all electrical components to prevent equipment failures and lost heat. Include contactors, circuit boards, relays, and thermostats in your inspection and tighten connections as needed.
While many of these tasks can be completed at home by anyone with a basic understanding of an HVAC system, you may choose to call on experts for more complicated issues or simply to relieve yourself of these sometimes burdensome tasks at a busy time of year.
For HVAC maintenance, repair, installation, or sales call Delta Heating, Cooling & Plumbing at 919-256-5120 TODAY. We are your local Raleigh heating and cooling experts!