Emergency doesn't stick to a schedule, and neither do we at Delta Plumbing. Our 24/7 emergency plumbing services are designed to provide a rapid, professional response at any time of the day or night. Whether you're facing a sudden leak, a burst pipe, or a problematic sewer line, Delta's team of certified professionals is just a call away. We understand the urgency of your situation and pledge to bring prompt, efficient solutions with minimum disruption to your home or business. Trust Delta to restore your peace of mind when unexpected plumbing issues arise.
When to Get Emergency Plumbing Service in Raleigh & Greenville, NC Areas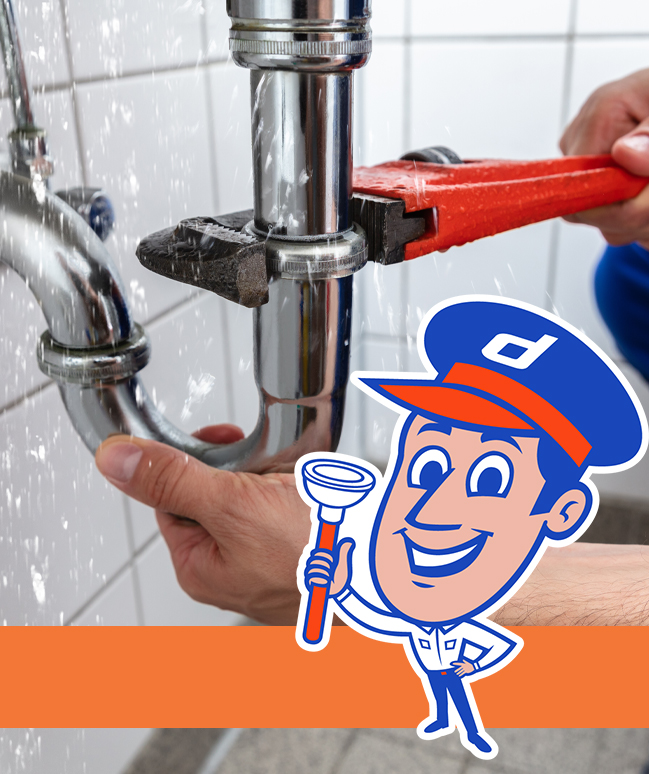 Recognizing when to call an emergency plumber can save you valuable time and prevent potential property damage. At Delta, we recommend seeking immediate professional help in situations such as:
Uncontrolled water leaks or burst pipes, which can rapidly flood your property
A backed-up sewer, often signaled by multiple drain clogs or sewage backup in your toilets
No access to water in your home, creating a significant disruption to your daily routine
A gas leak suspicion, identified by a rotten egg smell, which requires immediate evacuation and professional attention
Never underestimate these situations. Your safety and the structural integrity of your property could depend on a swift response. Remember, Delta's emergency plumbing services are here to help you 24/7, tackling your plumbing problems head-on, and providing immediate relief."
How to Prevent Some Plumbing Emergencies?
Our experienced plumbers have put together a shortlist of steps you can take to prevent some plumbing emergencies. While there are some issues that are just unavoidable, Delta knows what it takes to get ahead of some of the headaches that come with homeownership.
Call Delta Today For Your Plumbing Service!