You can count on Delta to be able to identify the source of your plumbing issue and know exactly what steps to take to get it fixed quickly and efficiently. Contact us today in Raleigh or Greenville to have your plumbing repair or installation service done by the best!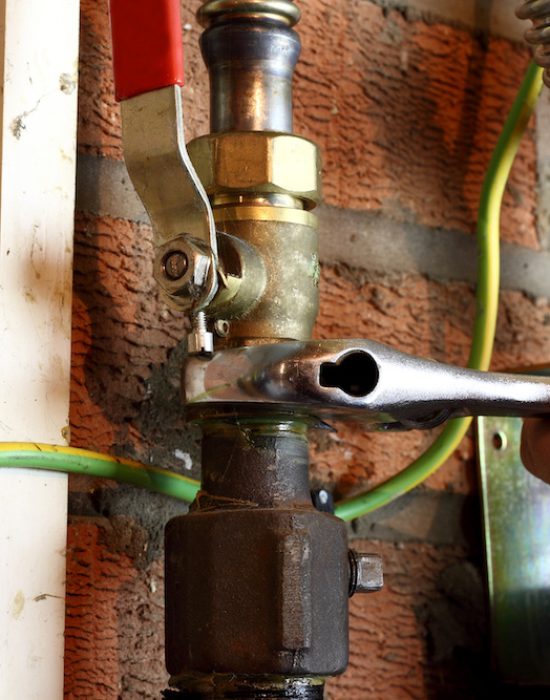 Plumbing Service & Repairs in Raleigh & Greenville, NC Areas
Jobs involving gas lines should always be entrusted to a professional plumber with the specialized knowledge to execute the work safely and effectively. If you're thinking of installing gas lines in your home or if you have an existing gas line that's damaged or leaking, Delta is here to help.
Whether you're constructing a new home, adding a room, or undergoing a remodel, our Raleigh gas line plumbing experts possess the experience and tools necessary to complete the task. We offer various services, including gas line installation, replacement, and repair. Furthermore, we can help ensure your gas lines are properly vented to prevent hazardous gas leaks.
How to Prevent Some Plumbing Emergencies?
Our experienced plumbers have put together a shortlist of steps you can take to prevent some plumbing emergencies. While there are some issues that are just unavoidable, Delta knows what it takes to get ahead of some of the headaches that come with homeownership.
Call Delta Today For Your Plumbing Service!
As a full-service contractor, we work on standard gas, electric, and tankless water heating systems. When it's time to replace or upgrade your heater, we'd be happy to give you a free estimate for a new one. We also have expertise in tankless hot water systems, if that is something you're interested in.
If you're not sure yet which hot water heater is right for your home, let one of our experts come out and discuss your needs!