Delta Heating & Cooling in Greenville, NC Partners with Rheem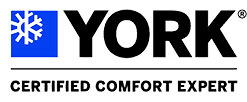 Delta Heating & Cooling is proud to be a Rheem dealer in Greenville, NC, as they are leading global producer of efficient heating and cooling products.  Brothers Richard and Donald Rheem founded Rheem Manufacturing Company in Emeryville, CA, in 1925. While the company has produced a number of products in its nearly 100 years of operation, Rheem is currently the only manufacturer in the world that produces heating, cooling, water heating, pool & spa heating and commercial refrigeration products, and it is the largest manufacturer of water heating products in North America.
Gas Furnaces
Relax and enjoy worry free comfort with Rheem gas furnaces. Our furnaces are designed with a PlusOne ignition system. This Rheem exclusive feature is nine times more reliable than most hot surface igniters. On top of that our patented heat exchanger is easy to maintain making it simple for our contractors to clean and service whenever necessary. Our furnaces are also impressively quiet thanks to rubber grommets that are installed on the motor mounts. Rest easy knowing that you'll be staying comfortable year round with a Rheem gas furnace.
Air Conditioners
Experience exceptional quality and reliability with a Rheem air conditioning unit. Scroll Compressor technology makes Rheem AC units both efficient and durable. It's a classic system you can rely on to keep your and your family cool in the hot summer months. Our new composite base pans help eliminate corrosion which helps keep your AC system in good condition. The base pans also give an added benefit of the AC unit producing less noise while it runs. With a large size selection and cooling efficiency 14 to 20 SEER/up to 13 EER it's no wonder why people choose Rheem AC units for their homes!
Gas Electric Units
Our Rheem Classic Package Gas Electric Units are designed for durable and efficient performance. So efficient in fact you should notice a difference on your utility bills every month! A micro-channel refrigerant system is used to keep your coils clean and keep your unit running like a pro. This technology also produces superior heat transfer capabilities and uses up to 58% less refrigerant than standard copper tube aluminum fin coil models. Across the board this system is superior to other products on the market. Rest easy and comfortably with a Rheem gas electric unit.
Heat Pumps
Rheem heat pumps are built with the latest technology giving all of our customer's energy saving performance year round. Enhanced mufflers and improved refrigerant tubing ensure that your heat pump is both quiet and reliable. With cooling efficiency 14 to 20 SEER and heating efficiency up to 10.5 HSPF it is not surprising why Rheem heat pumps are popular choice amongst consumers.
We chose to use Rheem products for all of your residential and commercial heating and cooling needs because we believe in providing our customers with the highest quality equipment available.
Contact us today for more information or to set up a visit in Greenville with one of our comfort consultants to understand the full benefits of Rheem systems.